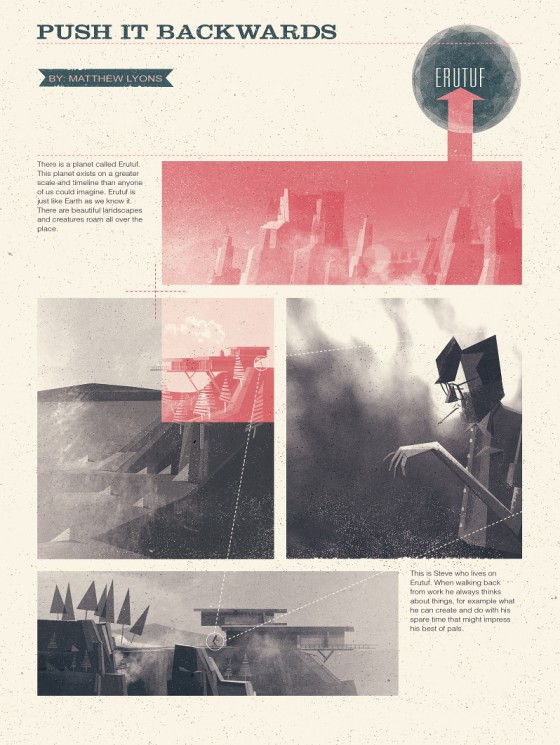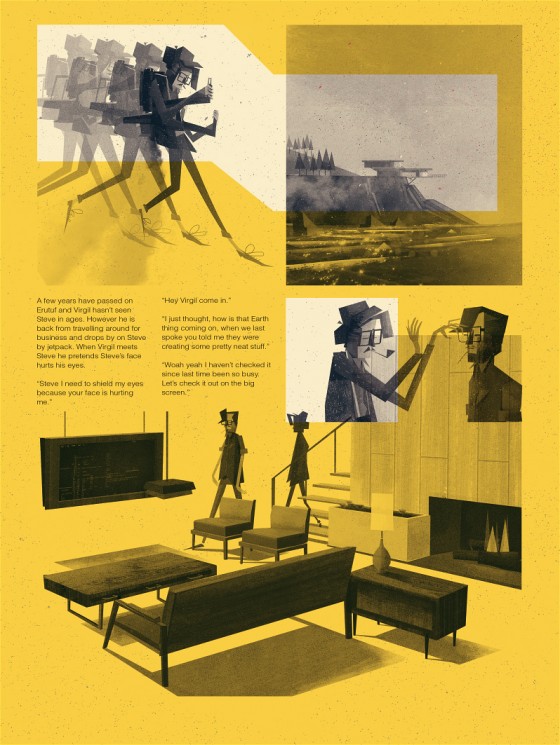 Received a copy of
NOBROW
's
A Graphic Cosmogony
last month.
MATTHEW LYONS
'
Push It Backwards
was a favorite, as expected. He's recently posted five of the seven pages on his site.
His project descriptions are always interesting; Lyons had this to say upon its completion:
"I'm the generation of the wire untangler. Untangling controllers and then wires at the back
of computers, I am faster than you. Elders are
supposed to teach me how to lay paving,
mend the broken fence and pass on the knowledge of the man. However I show them how to use
the computer. Barbara and Philip have no keen eye, but they are very chuffed having
managed to dial in a design for the lovely tea rooms in
the town centre. It is over."